A Recipe From Emily's Kitchen
I came up with this delicious holiday treat this Halloween when I needed a quick treat to send with my kids to a tea party.You can whip up your own batch by grabbing a bag of Milkmakers cookie mix (see coupon below), and following this quick and easy recipe: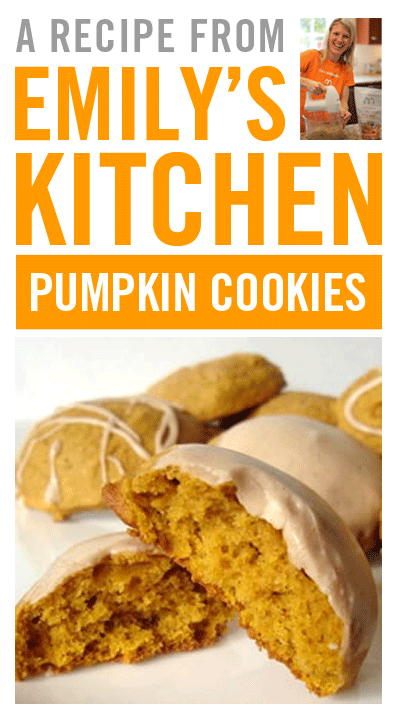 Ingredients:1 bag Milkmakers cookie mix 1 tsp cinnamon (2 tsp if you're using the chocolate chip mix)1/2 tsp nutmeg1 cup canned pumpkin pureeGlaze:2 cups confectioners' sugar3 tbsp milk or milk substitute1 tbsp melted butter (or non-dairy substitute)1 tsp vanilla extractDirections:Follow the directions on the back of the Milkmakers It's a Mix bag, but use pumpkin puree instead of water. Add pumpkin to the butter and eggs mixture and beat until creamy. Mix in dry ingredients, adding the cinnamon and nutmeg.Bake for 15 to 20 minutes in the preheated oven. Cool cookies, then drizzle glaze with a fork.To Make Glaze: Combine confectioners' sugar, milk, butter, and vanilla. Add milk as needed to achieve drizzling consistency.Try this quick, easy, delicious holiday treat. And let me know what you think in the comments below. Wishing you a Happy Thanksgiving filled with family, friends, and delicious treats.